Peacehaven History Courtesy of the Parks Family / history-frank-h-parks037
Photographs by Frank H Parks

www.peacehaven.me.uk
paul@mainlymono.co.uk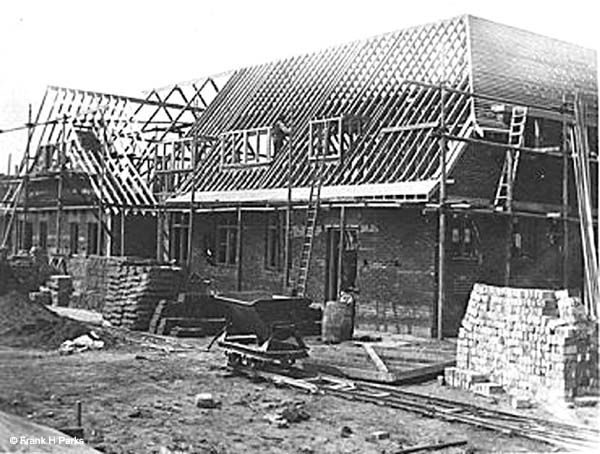 Peacehaven Hotel under construction: Phyllis Avenue side, with hand-worked railway.
This was probably used mainly to bring spoil from the sunken garden to level up round the hotel.
It would not have been surprising if Edwin Lutyens had claimed breach of copyright, if he'd seen the building.